Invi

salign / Clear Braces
Port Credit Smiles is Proud to Offer Invisalign Services
Invisalign is both an effective and simple approach to straightening your teeth, without having to rely on braces – which can be a dislike for many of our patients. We offer Invisalign at our Port Credit clinic because of its reliability in providing consistent results.
Invisalign can be used to correct overcrowding, crooked teeth, gaps, crossbite, overbite, underbite and openbite.
Whether you're in the beginning stages or later stages of requiring teeth alignment, we can offer you a great solution! If you are not aware of Invisalign – think of it like this – it is a clear, transparent alignment tray that sits on your teeth, which helps move your teeth into place just as your dentist wants it to. The transparent Invisalign tray is comfortable to wear on your teeth and does not require any metal wires or straps.
We offer Invisalign in Port Credit, so that our patients can have an easy and simple solution to teeth straightening. Many might be familiar with traditional methods of aligning teeth, through the use of braces. Our Port Credit Invisalign solution can make the procedure more comfortable and bearable. With the help of your dentist, you will just need to follow the guidelines and change trays every two weeks to follow the alignment of your teeth.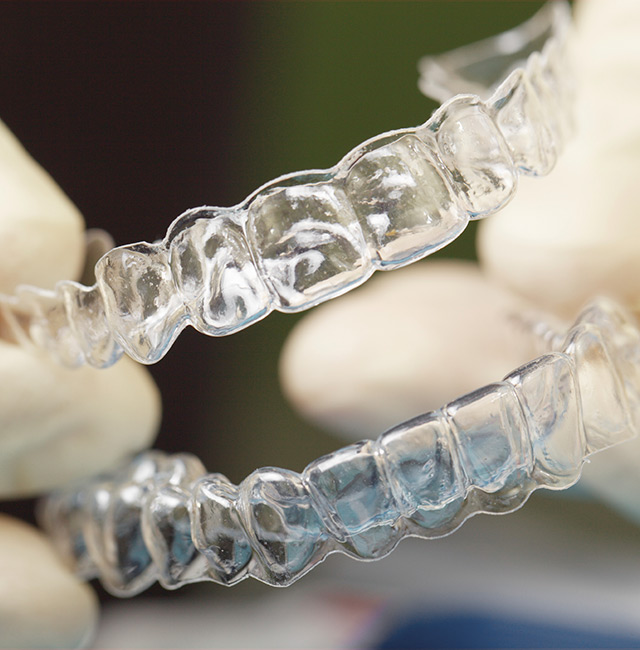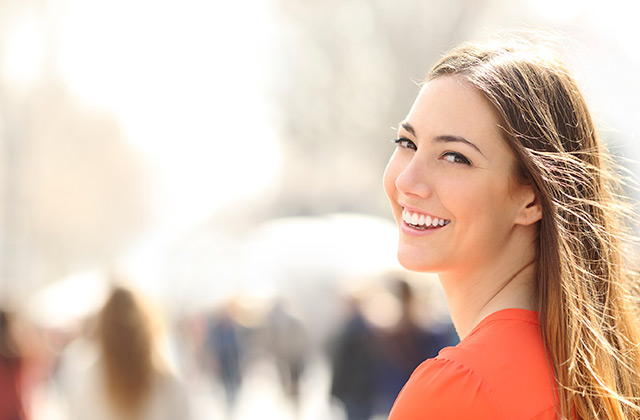 Providing Healthy Smiles For Over 40 Years
Our dentists have been using Invisalign to help many of our patients – whom are all happy with the results. When you choose Invisalign from us, you will benefit from a level of comfort that is not evident with braces. Additionally, there are no food restrictions with Invisalign, as you're free to eat anything you wish. With braces, you will find it hard to brush and floss properly – but with Invisalign, you won't have to worry about that.
If you're interested in getting Invisalign, come see one of our dentists for an initial consultation. The complete comprehensive teeth straightening solution is available for both adults and teens, with flexible payment options.
Contact our dental office today to learn more about our Invisalign / clear braces treatment options that are available.
We look forward to seeing your new, healthy, stunning smile!