Kids

Dentistry in Port Credit
Safe, Friendly and Caring Kids Dentistry at our Clinic
At Port Credit Smiles, we understand that the dental fears patients have in their adulthood have often resulted from past negative dental experiences in their childhood. We want to start child patients off with positive experiences at our dental office that will aid in their development and outlook on oral health and treatment in the future.
Dr. Jordan Alley and staff provide a warm and friendly atmosphere for children's first-time visits to the dentist. We avoid terms that children might find frightening (e.g. needle and injection, suction, rubber dam can be called "magic water", "spit sucker", and "raincoat", respectively). We want children to look upon their visits with curiosity and excitement.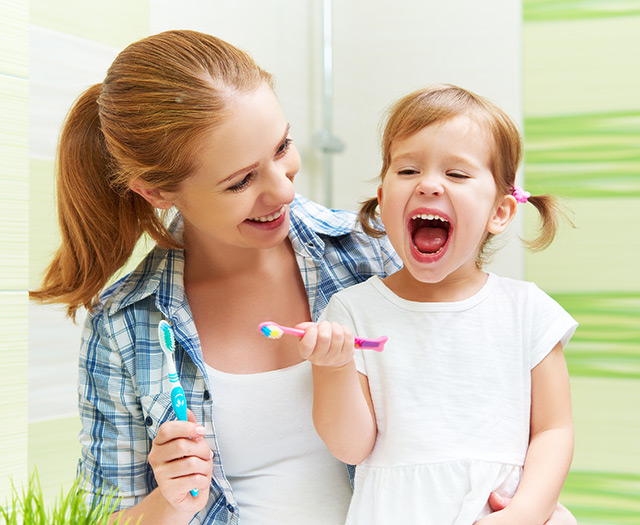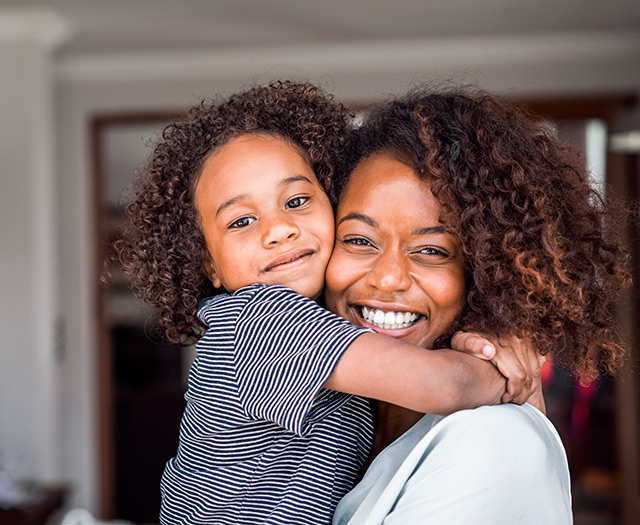 Our Goals
The Canadian Dental Association recommends that you bring your child to see the dentist 6 months after eruption of their first baby tooth or by the age of 1. By bringing your child to Port Credit Smiles, we hope to:
Offer parent education on oral health of your child, overcoming a child's resistance to tooth brushing and flossing, advice on disease prevention, nutrition, baby bottle syndrome, tooth loss and eruption sequence, answer your questions on fluoride and much more
Offer child patient education using child-friendly terms, demonstration in the mirror and with dental models and preventing future dental anxiety by providing comfortable, pleasant care
Anticipate your child's dental issues and intervene before they worsen, early treatment preserves a child's self-esteem, prevents pain and infection, prevents crowding and tooth movement and fosters a positive self-image
Check how certain habits are affecting your child's tooth development and alignment, such as the long-term use of a pacifier, thumb-sucking, tongue-thrusting, nail-biting, etc.
Through oral health habits and education, preventive dental cleanings, dental sealants and fluoride to prevent tooth decay, Port Credit Smiles will help your family achieve optimal oral health for years to come.
Your Child's First Visit to the Dentist
At our office, your child's first visit to the dentist is called a "Happy Visit" where your child is introduced to the office, our friendly dental team and Dr. Alley. We slowly introduce them to getting their teeth.
As confidence and trust are established, we can introduce them to more. We will judge how they are feeling and adjust our treatment accordingly. Our aim is for them to be excited about their dental visits and proud of having a cavity-free checkup.
A dental exam every 6 months will allow us to catch dental problems early and advise you if home oral care has been effective. With every cavity-free checkup, our patients 12 years old and younger are entered into a prize draw that month.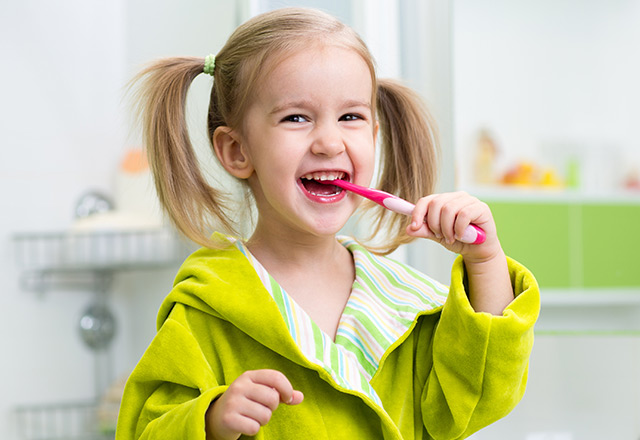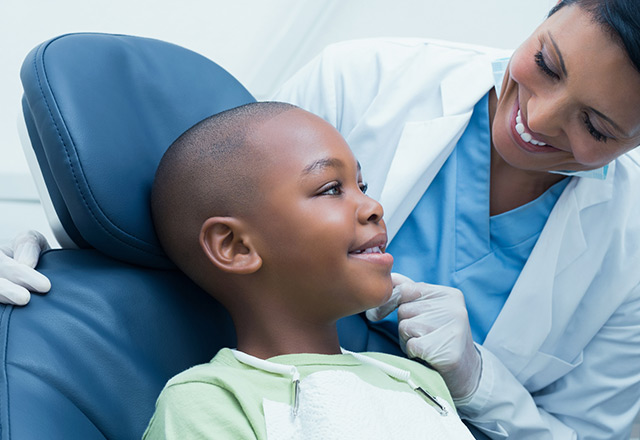 Nutrition and Your Child's Teeth
Sugar and carbohydrate-rich foods, such as bread and crackers, can result in tooth decay. Even healthy foods such as milk have milk sugars that must be monitored. Helpful hints include:
Don't put your toddler to bed with a bottle of milk. This can cause baby bottle syndrome which is rampant tooth decay in baby teeth. Water in the bottle is a better alternative.
Restrict the frequency of fruit juices between meals
It is not the amount of sugar, but the frequency of sugar ingested that can lead to decay
Rinse with water after meals and snacks
Cheddar cheese fights tooth decay and is a nutritious snack
Please call us at 905-274-4151 to schedule a consultation. We look forward to seeing you at our dental office!