Abou

t Port Credit Smiles
Family Friendly Dental Care in Port Credit – Proudly Accepting New Patients!
Welcome to Port Credit Smiles! We are honoured that you are considering us for your dental care. Dr. Emeric Bacso opened the Port Credit Smiles office in 1975 and transitioned in 2015 to his niece and dental associate Dr. Jordan Alley.
With a long-standing dental team, Dr. Alley and her dental associates provide dentistry in a warm, friendly and relaxed atmosphere to patients of all ages and of all dental needs. We service clients from Mississauga, Port Credit, Etobicoke, Lorne Park, Clarkson, Mineola, Lakeview, and Cooksville regions. We even have long-standing, loyal patients that still see us from Orangeville, New York, and far-reaching areas. We are grateful for their continued loyalty.
Our dentists and team strive to develop a solid, trusting relationship with each of our patients to help them to better understand the importance of oral health and address their dental concerns and anxieties. We do our best to get to know each patient and gain a better understanding of their unique dental problems before recommending a course of action. We also appreciate that our dental recommendations must fit with each patient's lifestyle and personal and financial demands over time.
Relaxed, Gentle, Caring Dentistry
With mutual trust, respect, communication and understanding, we can provide a high quality and comfortable dental experience. Our dentists and long-time staff participate in courses and activities that improve our dental knowledge and skills and our team commitment. Port Credit Smiles is devoted to restoring and enhancing your smile for years to come!
If you are looking for a dental team in Port Credit or Mississauga – you've found the right dental clinic. As we continue to help many of our patients with everyday dental care, there are some that require special dental attention.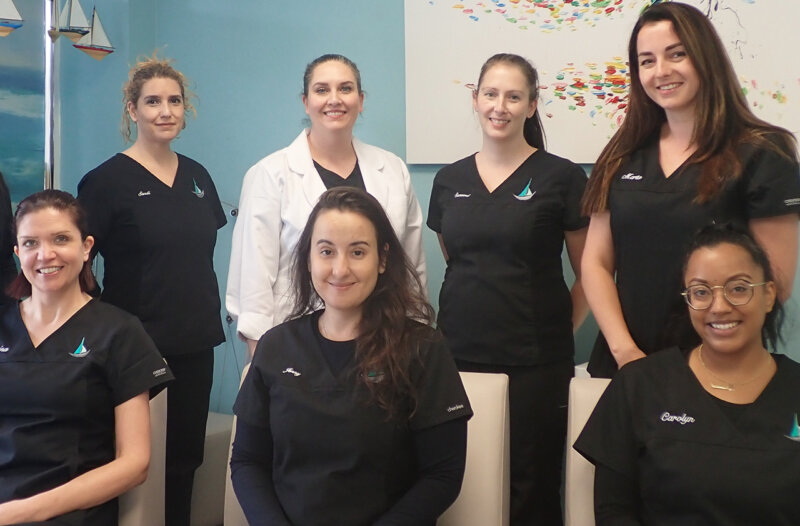 Our Dental Services
We provide the following dental services, but not limited to:
For new patient inquiries, you are welcome to email us at portcreditsmiles@gmail.com, call or text our office at 905-274-4151.